CIPRALEX WITHDRAWAL SUCCESS STORIES
Looking for info on tapering off Cipralex or for a Cipralex Withdrawal program that really works? Click to see some real-life Cipralex Withdrawal Success Stories from people who have used Point of Return's at home withdrawal program to taper off Cipralex. 
This dark chapter of my life began in 2004 when my mother's breast cancer returned and metastasized. It was a terminal illness which I refused to accept. I spent every day of her nine month battle crying and angry at God. During this time my doctor suggested that I take anti-depressants, but I would not hear of it because I was not going to do anything that would help me feel better when my mother was slipping away from me. After she passed away, I agreed to take Lexapro because my Dr. said that the depression that I was experiencing was a true medical condition and needed to be treated with medication just like any other medical condition would be treated. She said it was totally safe and non-addicting. It never crossed my mind to question her or doubt a word she said because after all, she was a professional. Initially, I felt so much better that I even encouraged my younger sister to take Lexapro since she too was feeling depressed.
As time passed, I began to feel many symptoms such as aches, tingling, and palpitations. When I mentioned this to my Dr., she suggested that I increase my dosage, but I refused. Throughout this time I saw several specialists because I was very worried about my symptoms, but no one ever found anything. It was very frustrating. None of the doctors ever considered a possible link between my symptoms and Lexapro, and neither did I. However, I was beginning to worry because if I missed a dose, I would get awful brain zaps. I didn't know what this strange feeling was and I couldn't even describe it to my doctor.

This was when I began to worry that I was becoming dependent on this drug, but when I asked the doctor about long-term effects she would simply reiterate that it was absolutely safe to take these drugs for life. So I began to get used to the idea that my symptoms were caused by my depression, not the medicine, and that I was going to have to take this drug for the rest of my life.
I later began to experience uncontrollable twitching all over my body and decided to see a different doctor hoping that maybe this person would finally pinpoint what was causing these strange symptoms. I was also embarrassed and afraid to go to my Dr. with more symptoms because I thought surely this time she would just call me a hypochondriac. Much to my dismay, the new doctor did not show much concern about my twitches, but was outraged that my Dr. had kept me on Lexapro for four years. He said that anti-depressants should only be used temporarily and he asked me to stop cold-turkey. I immediately expressed my fear about doing this, but he asked me to trust him. He was actually a bit harsh and used the analogy of a child walking around dragging his blanket and sucking his thumb to describe what I was doing by taking Lexapro. I left his office astounded that two Dr.'s could have a completely different view about the same medication but, in my desperation to be free from all my strange symptoms I decided to trust yet another doctor.

On the seventh day after I stopped taking Lexapro, I experienced terrible withdrawal symptoms. I was wailing, shaking uncontrollably, and very nauseated. My husband yelled at me to just take the medicine while my three girls watched frightfully from a distance not understanding what was happening. This was when the harsh and scary reality struck me. I was addicted to this prescription drug and without it I could not function, but I had my three girls to take care of, I was working on my master's degree, and was the teacher of 23 first graders so, I got back on Lexapro. A few minutes after I took this drug, my symptoms began to vanish, but then I began to burn up inside from the immense anger I was feeling against the medical community for inadvertently causing such harm to their patients.

I wrote a letter to the FDA informing them of my situation and expressing my concerns. I received an acknowledgment of my letter, but nothing else. I realized that just the way a cocaine addict needed help to be freed from his addiction; I too needed professional help. I prayed to the Lord for mercy and guidance and began a search on the internet. I found that I was not the only one who was experiencing this dependency. This gave me a sense of relief, but also much disappointment in the medical community.

I found an organization that sounded very encouraging so I explored their website, but found their plan to be a bit complicated. Regardless of this apparent complication they were a light at the end of the tunnel so I sent an e-mail. Someone attempted to contact me, but for a while we seemed to be playing phone tag. We just couldn't get in touch.
It was then that I found POINT OF RETURN. Unlike the other place, after I submitted my e-mail, I was speaking to someone in a matter of minutes, and when I talked to Alesandra, I felt an immediate sense of relief that someone understood exactly what was happening to me. I was no longer alone in my crazy battle with this drug! I will be honest and say that I was a bit skeptical and feared that I would be throwing my money away and would remain with my dependency forever. My husband questioned the expense that I was about to make, but I told him that my only options were to either try the program and pray that it worked or to do nothing at all and remain forever on that drug that was making me sick.

With a combination of skepticism and hope I sent out for the POR program. I eagerly followed the instructions and waited patiently until the process unfolded and the day finally came when I took the last drop of that dreadful medication. I will be forever grateful to God for leading me to POINT OF RETURN and to Alesandra for holding my hand every step of the way!

Laura (Texas) CIPRALEX WITHDRAWAL SUCCESS STORY
SUCCESSFUL CHOICES YOU CAN MAKE RIGHT NOW
KAREN'S CIPRALEX WITHDRAWAL SUCCESS STORY
My chains are gone and Ive been set FREE!!! Freedom, Freedom, Freedom! To my three precious angels that have been encamped around me for the past 13 months. Thank you! I would like to personally thank Alesandra, Terry, and Andrea the staff at POINT OF RETURN! Their support, care and love is more than I could have ever hoped for!
After a15 year battle with prescription drugs I am now free! It all started 15 years ago when my youngest son was 2. I was in an accident that left me with migraines and pain. That is when I was started on pain killers and antidepressants for pain. From there it progressed, so started my fall into the pits off Hell! For the last 4 yrs of my life on prescription meds I was in a comatose state. Not able to speak, walk, or talk. I lost my hair, fingernails, and toenails. My body had all but shut down. Not only was my life being destroyed, but lives of my precious husband of 20 yrs and 4 children.
I went off all meds in July. I thought I was in Hell before. This was the beginning of a 3 year withdrawal process. I was put back on 1 med to keep the seizures down and to calm my withdrawals. For 24 months I shook uncontrollably, did not sleep for days on end, was in constant pain, and had unending anxiety. I was bound and determined to live and find an answer to this misery!
I went back into a protracted withdrawal and was ready to give in and hand my life over to the enemy that had consumed my life for the past 15 yrs! It was then I found POINT OF RETURN (POR). After a few weeks I improved and as of March, I have been drug free. I give all the praise and glory to my Father in Heaven for leading me to the POR products and to the staff that would help me regain my life!

My life is now full of abundance and Joy! My health is being restored and strength has come back into my life. It is now for this cause I l live. I live to free all from the bondage I lived in for 15 yrs.If your are asking if this program is the answer, Yes it is! There is freedom for ALL through this program! Prayers of thanks for the POR staff will forever be on my lips!

Blessings and Favor,

Karen (Texas) CIPRALEX WITHDRAWAL SUCCESS STORY
IMAGINE BEING FREE OF CIPRALEX DEPENDENCY.
✔ Proven Program completed At-Home

Slowly Wean off Cipralex

✔ All-Natural Nutraceuticals to help ease Cipralex withdrawal*

✔ Professional information and support to empower you  

✔ Free Mentoring on our 24/7 private Discussion Board


DEnnis's cipralex withdrawal success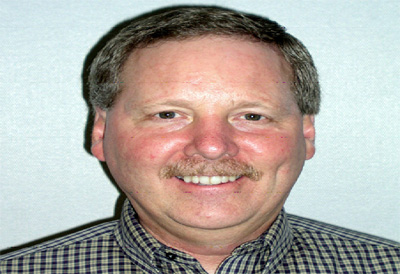 I assume that I am not one of your typical customers except for the fact that I wanted to get off of antidepressants. I was recently unemployed and not able to afford medical insurance. My incentive for choosing this particular time to take the leap was due to the fact that I was running out of medication (Lexapro) and was shocked at what my monthly costs would be without insurance, and found them cost prohibitive. My physician suggested that I could switch meds to one that was less expensive. I was hesitant to do so because it was so hard to find one that I was successfully able to get on in the first place.
I began to do research on the web to find out what I could about switching from Lexapro to another antidepressant. The more I read, the more I wanted to get off of them altogether. Fortunately, while doing my research, I came across your life-saving website and within a short time decided to order your package to get off of anti-depressants.

Because I had very little medication left before I found your website, I had already begun reducing the amount of medication by a half. Within a few days of the time I received your package, I reduced my medication by half again (one-fourth of my original dose). For those reading this testimony, I do not recommend attempting to do what I did.


Thank you from the bottom of my heart. Your team members, each one of you, are truly life-savers! 

Upon opening the package and reading the materials, I of course discovered another, much better, plan of withdrawal. By now, I was within just a few days of being completely out of medication, but began the first twelve days of taking the supplements as outlined in your Point-of-Return withdrawal guide. (Please note that the guide recommends completing this step - these first twelve days, before beginning reduction of medication.) 

By the time I reduced my medication to one-fourth of the original dose, I began experiencing unpleasant withdrawal symptoms. With hind-sight, I see the wisdom of only reducing one's medication as suggested in the Point-of-Return withdrawal guide. Despite my awkward plan of attack, your staff (Andrea) kindly encouraged me to stick with the program, and made specific suggestions for my particular situation. We remained in contact by email, until I had finished taking the supplements and was no longer experiencing withdrawal symptoms. I am confident that had I known about and followed the program as outlined in the withdrawal guide, I would not have experienced any withdrawal symptoms.

I am doing well and very excited to be antidepressant-free. I very much appreciate the chapters on Glutathione, Probiotics, and especially Continued Health After the Program. I found the program very helpful despite my unorthodox method of starting it, and will be forever grateful for your program, materials, and supplements. I sincerely hope that my appreciation and gratefulness, and that of other customers, makes your sacrifices and long hours to make this all possible, worth the effort.

Thank you from the bottom of my heart. Your team members, each one of you, are truly life-savers! 

Dennis (Washington) CIPRALEX WITHDRAWAL SUCCESS STORY
how our in-home program

WORKS
Our Cipralex at-home weaning program is a slow taper that allows you to step down from Cipralex under the guidance of Our Team, Your Physician and Pharmacist. The Pre-Taper is for Symptom Relief. You will not wean Cipralex until you feel better. This is where our Advanced Nutraceuticals are critical. Point of Return provides healthy, Drug-Free Strategies to help ease Cipralex withdrawal symptoms and support well-being.* 
Our areas of expertise are Antidepressants, Benzodiazepines, Sleeping Pills and Painkillers on a case-by-case basis.  Our innovative approach to antidepressant tapering encompasses a holistic method to empower you on your path to recovery. Don't Wean Cipralex alone, work with us.*
Is it Your Time to Begin a New Journey?
DISCLAIMER:
*While great care has been taken in organizing and presenting the material throughout this website, please note that it is provided for informational purposes only and should not be taken as Medical Advice.
*The statements on this website have not been evaluated by the Food and Drug Administration (FDA). The products and labels mentioned / sold are not intended to diagnose, treat, cure, or prevent any disease or illness.
* Testimonial results may vary person to person.
*The program outlined in Point of Return is not meant to substitute your doctor, instead it is to be utilized with your physician to help you with your drug withdrawal process and with his or her consent and support throughout.
*This program is not meant to cure or prevent any disease or illness.
*Because prescription medications can cause severe withdrawal reactions, do not stop taking any medication without first consulting your physician. The decision to taper any medication should be discussed with your doctor and done with their consent and support throughout. More..